Table of Contents
---
I. The Function of the Prostate
III. Common Treatment Options for BPH
---
The Function of the Prostate
The prostate is an essential organ for a man's sexual health. The prostate is a small gland within the body that sits around the urethra (the tube that carries urine out of the bladder). The prostate has several functions, including the production of semen. The semen is the liquid that contains and transports sperm. The prostate is essential for fertility and the muscles within this gland help push semen through the urethra during ejaculation.
The prostate is one of the few organs that continue to grow as you age. This typically does not cause a problem for most men, but for others, an enlarged prostate can cause several symptoms. An enlarged prostate is also known as benign prostatic hyperplasia (BPH). The prostate is usually the size of a walnut, but it can grow to the size of a lemon or even larger. You may be experiencing an enlarged prostate if you experience:
Pain during ejaculation

Burning sensation while urinating

Frequent need to urinate

Difficulty starting the flow of urine [1]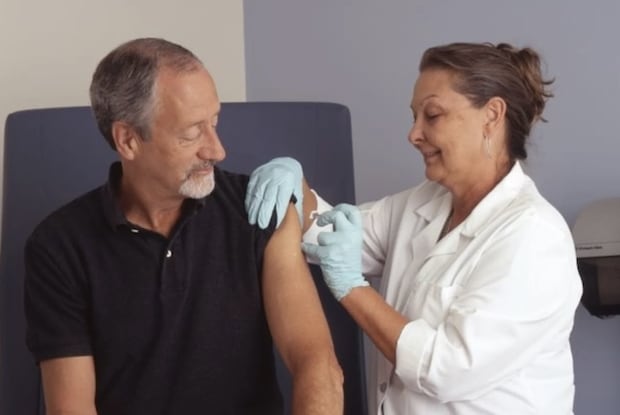 But what is the connection between an enlarged prostate and erectile dysfunction? They can become intricately connected because some men may experience ED problems as well as an enlarged prostate. Both disorders have separate causes and unique symptoms, but generic Cialis can treat BPH and erectile dysfunction. Read on to learn more about how Cialis works for an enlarged prostate. [2]
What is BPH?
Benign prostatic hyperplasia (BPH) is a noncancerous condition that causes an enlarged prostate. BPH becomes more common as men age, with one in four men affected by age 55 and half of men over 75. This condition is common, but it does not affect every man the same way. Symptoms of BPH occur when urine obstructs the urine through the urethra. The exact cause of this gradual prostate enlargement is unknown, but it is most likely related to changing hormone levels as a man ages.
Older men may notice that they are using the restroom more often, but these symptoms may become severe. If your life is becoming affected by BPH symptoms, you should seek the help of your doctor. Because BPH makes you urinate more, the bladder may become more sensitive to retained urine. This can cause incontinence (inability to control the bladder) and increase your risk of painful urination, bladder tumors, and infection.
Your doctor will likely perform a physical examination and a digital rectal exam to feel the shape, size, and consistency of the prostate. This exam is done for most men over 40 years old at yearly physicals to screen for prostate cancer. [3]
Common Treatment Options for BPH
In the past, surgery was the most common treatment for BPH. As medicine has progressed, there are more and more options for treating an enlarged prostate. Men should determine whether symptoms interfere enough with everyday life to merit treatment.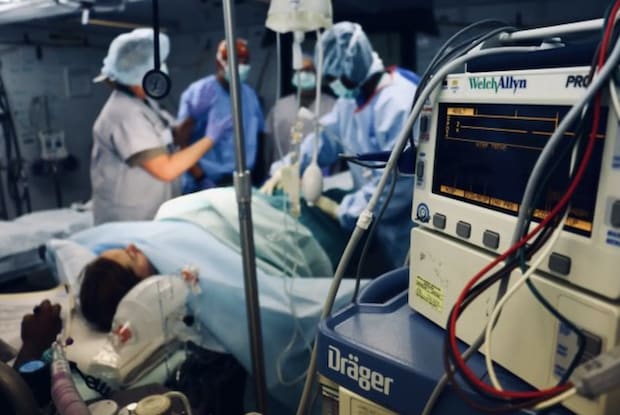 Surgery: Surgery is typically reserved as a last resort if you do not respond to medical therapy and experience bladder stones or recurrent urinary tract infections. This surgery manually relieves pressure on the urethra by removing portions of the prostate. Surgery is a good option to ensure long-term bladder function.
Watch and wait: As mentioned before, prostate enlargement is common and medical treatment is not always necessary. If your doctor finds that you do have an enlarged prostate, you should keep track of your symptoms so you know if your symptoms are becoming more intense. Until then, it is best to watch and wait. [3]
Alpha-blockers: These medications work to treat high blood pressure and an enlarged prostate. Alpha-blockers like Flomax block certain nerve impulses in the heart, smooth muscles, and blood vessels. These medications relax the muscles in the bladder, making it easier to pass urine. [4]
Cialis for BPH
Cialis is most often associated with erectile dysfunction, but that changed in 2003. That was the year Cialis (tadalafil) was approved by the Food and Drug Administration to treat an enlarged prostate. It is the first erectile dysfunction medication approved for BPH after several clinical trials of once-daily five milligram Cialis. [5]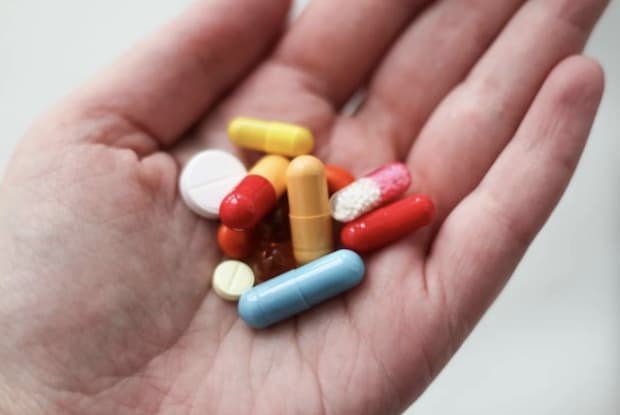 Cialis works for ED by increasing the levels of cyclic guanosine monophosphate (cGMP). This chemical improves blood flow to the penis, but it also relaxes muscle cells located in the prostate and bladder. When taken regularly, Cialis allows you to urinate more easily.
Cialis for BPH is only available through prescription, but you can fill your prescription online through a Canadian pharmacy like Canada Drug Warehouse. Cialis for BPH is typically taken daily whereas some men prefer to take it as needed for erectile dysfunction symptoms. Talk to your doctor today to learn more about using Cialis for BPH.[6]
The content in this article is intended for informational purposes only. This website does not provide medical advice. In all circumstances, you should always seek the advice of your physician and/or other qualified health professionals(s) for drug, medical condition, or treatment advice. The content provided on this website is not a substitute for professional medical advice, diagnosis, or treatment.