Table of Contents
---
a. High-Density Lipoproteins (HDL)
b. Low-Density Lipoproteins (LDL)
III. What Causes High Cholesterol?
b. Physical Inactivity and Body Weight
IV. How is High Cholesterol Treated?
---
What is Cholesterol?
High cholesterol is a very common problem in the United States and affects over 100 million American adults. Of these, more than 35 million have very high cholesterol levels, putting them at risk of heart disease. [1]
Cholesterol is a type of fat that is known as a lipid. Your liver naturally produces cholesterol. This substance is important for creating cell membranes, vitamin D, and certain body hormones. [2] Although this wax-like substance has an important function in the body, if you have too much cholesterol, then it can build up in your arteries and lead to serious heart and blood problems, such as stroke, heart disease, and heart attack.
High cholesterol is a symptomless condition. Many people that have high cholesterol may not even know they have the condition until they suffer from a serious complication. The American Heart Association recommends that all adults over the age of 20 have their cholesterol levels checked every four to six years. [3] You can be diagnosed with high cholesterol if either your levels of overall cholesterol or your levels of LDL cholesterol are too high.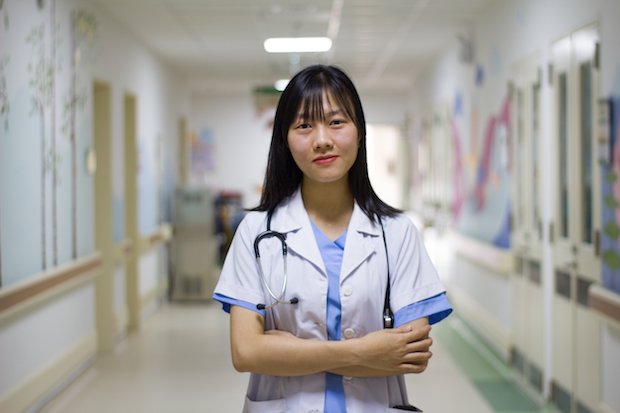 Keep reading to learn more about high cholesterol, including the causes and how it can be treated using medications such as atorvastatin (Lipitor), rosuvastatin (Crestor), and ezetimibe (Zetia).
Good and Bad Cholesterol
Cholesterol is not able to travel through blood by itself. Therefore, it needs help in order to travel around the body. To solve this problem, your liver produces particles known as lipoproteins. Lipoproteins help carry both cholesterol and another lipid called triglycerides around the body. Cholesterol can be split into two main categories: HDL and LDL.
a. High-Density Lipoproteins (HDL)
High-density lipoprotein (HDL) is also called "good cholesterol." This cholesterol carries cholesterol from around the body back to the liver, where it can then be removed from the body. HDL helps to reduce your risk of heart disease, heart attack, and stroke.
b. Low-Density Lipoproteins (LDL)
LDL (low-density lipoproteins) is also known as "bad cholesterol." It is LDL that builds up in the arteries. This build-up is called cholesterol plaque or atherosclerosis. If this occurs, your arteries can become narrowed, which limits your blood flow. This then increases your risk of heart disease, heart attack, and stroke. A build-up of plaque can also reduce oxygen flow to your organs, which can also cause serious complications. [2]
c. Triglycerides
Triglycerides are different from cholesterol and are a different type of lipid. They are the most common form of fat that is found in the body and store excess energy from your diet. However, when you consume more calories than your body uses, then levels of triglycerides can rise. People that have high levels of both triglycerides and LDL are more likely to suffer complications. [4]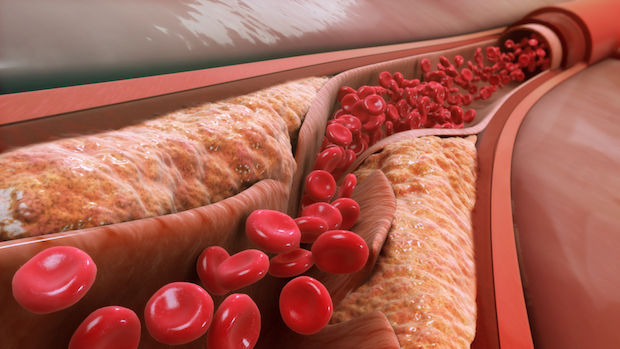 What Causes High Cholesterol?
There are several different factors that can increase your levels of cholesterol. The risk of developing high cholesterol increases as you get older. There are also lifestyle and hereditary factors that can contribute to the condition.
a. Diet
One of the major factors for high cholesterol is our diets. In particular, eating too much saturated and trans fats. Foods that are particularly high in cholesterol should be avoided, including fried and deep-fried foods, fast food, processed meat, and sugary desserts. As well as being high in cholesterol, these foods are also unhealthy in other ways and can impact your health and cause weight gain. [5]
b. Physical Inactivity and Body Weight
Being obese or having a BMI (body mass index) of 30 or higher increases your risk of high cholesterol. As well as eating an unhealthy diet, a lack of physical activity can also increase your risk of obesity, and high cholesterol.
Exercise helps increase the size of LDL particles, which makes them less harmful to you. Physical exercises also boost your levels of HDL, the "good" cholesterol. As well as improving cholesterol levels, exercise is also good for your overall health and lowers your risk of heart and blood problems. [6]
c. Smoking
Smoking cigarettes can negatively affect your health in a number of ways, including an increase in your cholesterol levels. Smoking can cause damage to the walls of your blood vessels. This increases the risk of fatty deposits building up in the arteries. Additionally, smoking also lowers your levels of LDL.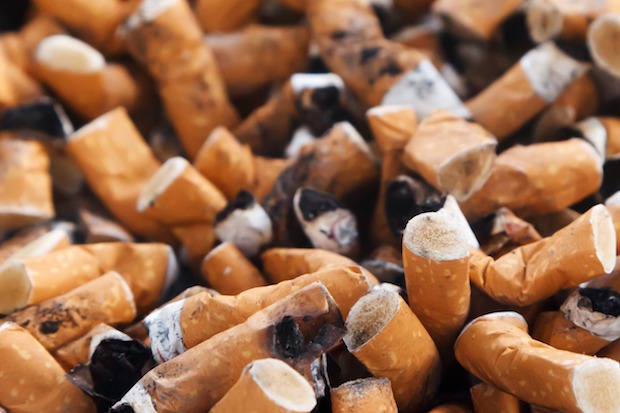 d. Other Medical Conditions
Several different medical conditions can also increase your chance of developing high cholesterol. High levels of blood sugar can lead to type 2 diabetes. High blood sugar also causes damage to the linings of your blood vessels and contributes to high levels of very-low-density lipoprotein (VLDL). This is a more dangerous form of LDL. [6]
Other conditions that can increase your risk of high cholesterol include kidney disease, liver diseases, hypothyroidism, and Cushing's syndrome. [7]
e. Genes
High cholesterol is also a partially generic condition. Certain hereditary genes instruct the body on how to process fats and cholesterol. People with a parent with high cholesterol also have a higher risk of developing the condition themselves. [2]
How is High Cholesterol Treated?
a. Prescription Medications
There are several medications that can be used to reduce your cholesterol levels. The medication prescribed will depend on factors, including your overall health, age, and risk factors.
The most common form of medication used is called statins. Statins such as atorvastatin (Lipitor), rosuvastatin (Crestor), and simvastatin (Zocor) work by blocking your liver from producing more cholesterol. This results in your liver removing cholesterol from your blood. Statins also help your body reabsorb the cholesterol that has built up in the walls of your arteries, which reduces your risk of suffering from coronary artery disease. [6]
Another type of cholesterol medication is a cholesterol absorption inhibitor such as ezetimibe (Zetia). Ezetimibe helps to lower your cholesterol levels by limiting the amount of cholesterol that your small intestine absorbs from your diet. This medication may be prescribed alongside the use of a statin drug.
Other less common alternative prescription medications can include bile-acid-binding resins and injectable PCSK9 inhibitors. Bile-acid binding resins increase the number of bile acids that are removed in the stool. The liver then uses excess cholesterol to create more bile acid. PCSK9 inhibitors help your liver to remove excess LDL cholesterol.
b. Lifestyle Changes
As well as using prescription medications, you should also make lifestyle changes to help naturally lower your cholesterol levels. Lifestyle changes should always be the first option before using any medications.
You cannot reduce medical conditions such as diabetes, or any genes that can increase your risk of high cholesterol. However, you can work to reduce the other risk factors for high cholesterol. If you currently smoke, then you should attempt to quit. If you are currently overweight, then any weight loss can help to improve your condition. All cholesterol patients should attempt to improve their diet and exercise regularly.
The content in this article is intended for informational purposes only. This website does not provide medical advice. In all circumstances, you should always seek the advice of your physician and/or other qualified health professionals(s) for drug, medical condition, or treatment advice. The content provided on this website is not a substitute for professional medical advice, diagnosis, or treatment.