Table of Contents
---
II. Diet Tips to Lower Cholesterol
d. Add Herbs & Spices to Your Cooking
---
What Is High Cholesterol?
Cholesterol is a wax-like substance known as a lipid. This form of fat is produced by the liver and is used to create certain hormones and cell membranes. However, when you have excess levels of cholesterol, it can cause a build-up in your arteries, reducing blood flow. This can cause severe complications, including blood clots, heart disease, heart attack, and stroke. [1]
High cholesterol is incredibly common in the United States. It is believed to affect more than 100 million adults, of which 35 million have very high levels. [2] This condition is mostly symptomless, so many people may be unaware that they have high cholesterol until it starts causing complications. It is therefore suggested that all adults over the age of 20 have their cholesterol levels checked every four to six years. [3]
Cholesterol can be split into "bad cholesterol" and "good cholesterol". It is LDL (low-density lipoproteins) or "bad" cholesterol that causes a build-up in the arteries and should be reduced. There are several medications that can be taken to lower levels of LDL. These include atorvastatin (Lipitor), rosuvastatin (Crestor), and ezetimibe (Zetia). However, you should not simply rely on prescription medications to reduce your levels of cholesterol. Diet also plays a big role. Keep reading to learn dietary tips to help naturally lower your cholesterol.
JOIN MAILING LIST
Get savings updates for Lipitor
Specials offers, medication updates and health news delivered right to your inbox.
Diet Tips to Lower Cholesterol
a. Eat Healthier Fats
One of the biggest risk factors for high cholesterol is eating too much saturated and trans fats. Both of these fats increase your levels of LDL. Trans fats also lower your levels of HDL ("good cholesterol").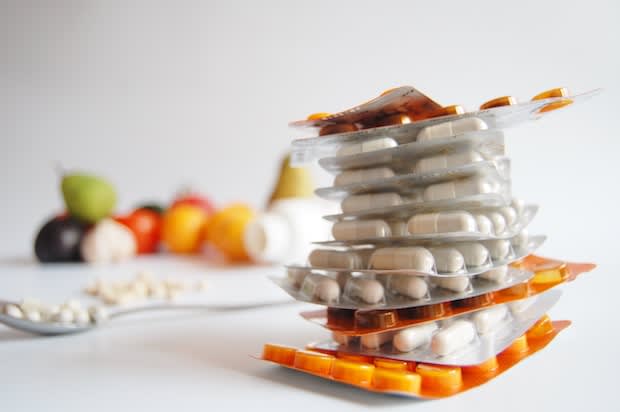 Saturated fats are commonly found in dairy products, processed foods, deep-fried foods, and some meats. Trans fats are found in foods that have been made with hydrogenated oils, such as stick margarine and French fries. [4]
In order to lower your cholesterol levels, these fats should be replaced with healthier fats. This can be achieved by choosing lean cuts of meat, limiting deep-fried foods and processed meats, and replacing hydrogenated oils with unsaturated oils, such as olive or canola oil.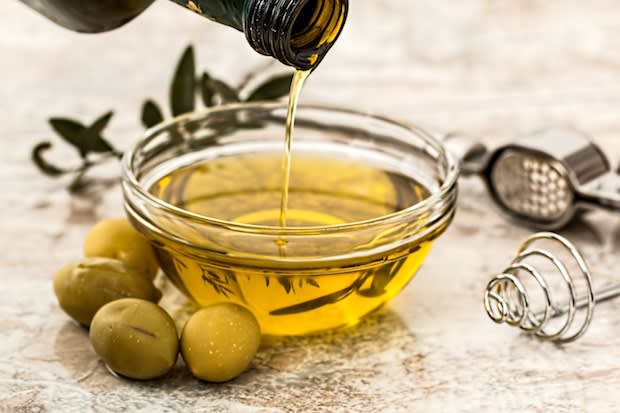 b. Increase Soluble Fiber
Soluble fiber is very important for people that have high cholesterol. Humans naturally find It difficult to break down the fiber in the digestive tract. As the fiber travels through the tract, it absorbs bile, which is made from cholesterol. Eventually, both the fiber and bile are removed from your body through your stool, naturally reducing cholesterol levels. Eating 5 to 10 grams of soluble fiber daily can help reduce cholesterol levels by up to ten percent in only four weeks. [5]
High sources of soluble fiber include beans, legumes berries, yams, oats, sprouts, apples, and citrus. [6]
c. Eat Plenty of Fruits & Veg
You should try and eat at least four servings of fruits or vegetables every day. A fruit and vegetable-rich diet can increase cholesterol-lowering compounds, known as plant stanols and sterols. These compounds work in a similar way to soluble fiber and help to lower your cholesterol. [6]
Additionally, fruits and vegetables contain antioxidants. Antioxidants help prevent LDL cholesterol from building up and causing blockages in the arteries. [7]
d. Add Herbs & Spices to Your Cooking
Herbs and spices are full of antioxidants, as well as vitamins and minerals. Cayenne, cinnamon, ginger, turmeric, and garlic are all particularly effective for reducing "bad" cholesterol and raising "good" cholesterol. However, many more fresh and dried herbs and spices contain antioxidants. [8] While you won't usually be eating large amounts of these spices, adding one or two into a home-cooked meal can make a significant contribution to your cholesterol levels.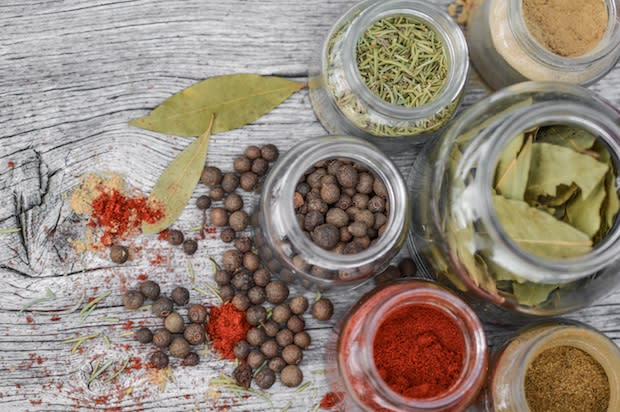 e. Limit Your Alcohol
Alcohol does not need to be completely eliminated from your diet but should be limited. Moderate consumption of alcohol can actually raise your levels of "good" cholesterol. It can also increase the speed that proteins move through the body and removed from the body. A moderate amount of alcohol is no more than one alcoholic beverage a day for women, and no more than two for men. However, drinking more than a moderate amount raises your levels of cholesterol. Additionally, alcohol is often high in calories, which can cause weight gain, raising your cholesterol levels. [4] [9]
f. Try Soy
Soy products, such as soybeans, soy milk, and tofu, are foods that can help reduce your cholesterol. While it is not quite as effective at lowering cholesterol as it was once thought, it can still have an effect. [10] Soy is a good source of vitamins, minerals, and fibers. It is also a useful substitute for meat-based proteins, which are more likely to contain saturated fats.
The content in this article is intended for informational purposes only. This website does not provide medical advice. In all circumstances, you should always seek the advice of your physician and/or other qualified health professionals(s) for drug, medical condition, or treatment advice. The content provided on this website is not a substitute for professional medical advice, diagnosis, or treatment.