Table of Contents
---
II. Androcur for Prostate Cancer
b. Androcur for Prostate Cancer
III. Androcur for Polycystic Ovary Syndrome
a. What is Polycystic Ovary Syndrome?
b. Androcur for Polycystic Ovary Syndrome
IV. Androcur for Hypersexuality
b. Androcur for Hypersexuality
---
Overview
Androcur is an oral steroidal medication. This drug can be used to treat several different conditions, including prostate cancer, hypersexuality, and polycystic ovary syndrome (PCOS). Androcur can also be used to reduce masculine traits in transgender women. However, it is generally not used for this, due to potential side effects. [1]
Androcur is the brand name of cyproterone acetate, an anti-androgen medication. Cyproterone was one of the first anti-androgens and has been shown to reduce levels of testosterone. [1] Androgens are hormones that affect masculine traits such as facial hair and muscle development. Common androgens include testosterone and androstenedione. While both men and women have androgens, men typically have far higher levels than women. [2]
Anti-androgen medications such as Androcur are used to reduce or completely block the effectiveness of androgens like testosterone. Cyproterone is a progestin hormone. It works by binding itself to proteins known as androgen receptors in tissue cells. Once cyproterone hormones have bound themselves to these proteins, other hormones are unable to. Testosterone and other androgen hormones are blocked from binding themselves to these receptors and, therefore, their effectiveness is limited. Keep reading to learn more about Androcur and the conditions that it treats.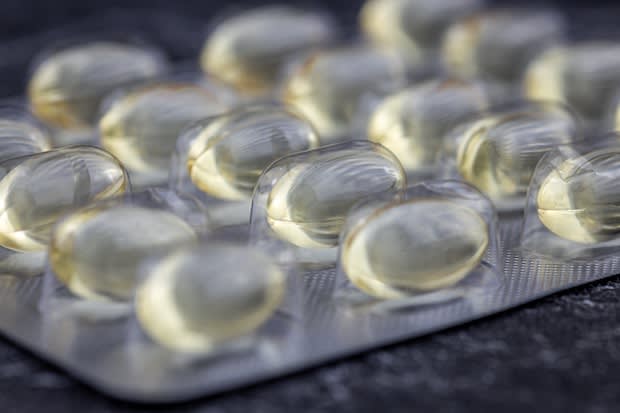 Androcur for Prostate Cancer
a. What is Prostate Cancer?
The prostate is a small gland that is located between a man's bladder and penis. The primary function of the prostate is to produce seminal fluid. This fluid helps transport semen while also protecting it from vaginal acidity and other damaging substances. [3]
There are several different conditions that can affect the prostate, including enlarged prostate, prostatitis, and prostate cancer. According to the American Cancer Society, prostate cancer is the second most common cancer that affects males, after skin cancer. This condition affects more than 10 percent of all men. Typically, a prostate cancer diagnosis occurs around 66 years old. [3]
While the early stages of prostate cancer are typically confined to the prostate, some forms of the cancer are aggressive and may spread rapidly. If the cancer is still contained within the prostate, there is a higher chance of successful treatment.
b. Androcur for Prostate Cancer
Many types of prostate cancer require testosterone to survive and grow. These are called androgen-sensitive cancers. Androgens are especially needed during the early stages of cancer. Androcur is not a cure for prostate cancer but can help prevent cancer from spreading. Androcur is different from many other prostate cancer medications that work by decreasing the production of testosterone. As mentioned, cyproterone acetate blocks its effectiveness instead. [4]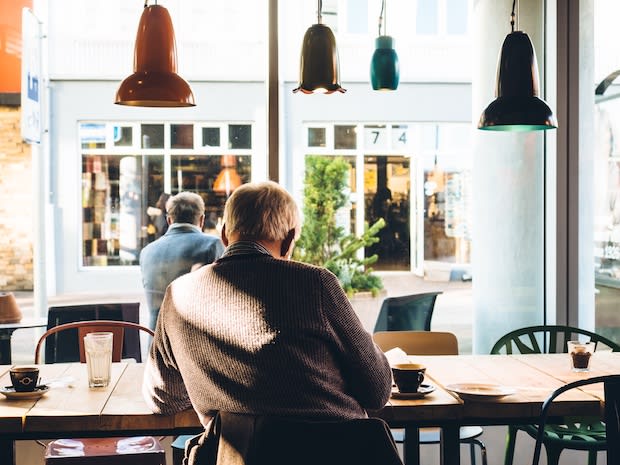 When treating prostate cancer, Androcur is typically used alongside other treatments, such as surgery or chemical castration. As well as blocking testosterone, Androcur can also lessen the side effects of other cancer treatments, including hot flashes. [1]
Androcur for Polycystic Ovary Syndrome
a. What is Polycystic Ovary Syndrome?
Polycystic ovary syndrome (PCOS) is a condition that affects hormone levels in women. When women produce more androgens, hormone imbalance can cause them to have irregular periods and malfunctioning ovaries. These factors can make it more difficult to become pregnant.
Having higher levels of androgens can cause further symptoms, including male-pattern baldness, excess facial or body hair, and severe acne. [5] PCOS affects women between 15 and 44 years old. It affects up to a quarter of all women in this age group, although many patients may be undiagnosed. [6]
b. Androcur for Polycystic Ovary Syndrome
Women that have polycystic ovary syndrome have varying symptoms. Your doctor will recommend a treatment based on which symptoms take priority. [7]
Androcur is used to lower levels of androgen, which can then reduce the growth of body and facial hair. When treating PCOS, cyproterone works at the hair follicles to block testosterone. Androcur may be used with other medications to treat this condition.
Androcur for Hypersexuality
a. What is Hypersexuality?
Hypersexuality (also called compulsive sexual behavior or sexual addiction) is a disorder that causes excessive sexual urges and behavior. Hypersexuality is a process addiction, similar to gambling addiction. The addiction is a result of neurochemical highs produced by the brain as a result of their fantasies. [8]
Hypersexuality makes sexual behaviors the major focus of life and these urges can be difficult to control. This disorder can have negative effects on a person's quality of life and their emotional health, relationships, and career. [9]
b. Androcur for Hypersexuality
Levels of testosterone do not directly affect the intensity of a person's sexual thoughts. Not all men have the same levels of testosterone. However, lowering testosterone levels in a man by between 30 and 40 percent can have a significant effect on their sexual arousal.
Androcur can be used to treat hypersexuality by reducing testosterone levels. The effects of Androcur only work while the medication is being taken and is reversible once treatment ends. Therefore, this medication should be taken as part of a treatment plan. [10]
The content in this article is intended for informational purposes only. This website does not provide medical advice. In all circumstances, you should always seek the advice of your physician and/or other qualified health professionals(s) for drug, medical condition, or treatment advice. The content provided on this website is not a substitute for professional medical advice, diagnosis, or treatment.