Table of Contents
---
I. Type 1 diabetes medications
II. Type 2 diabetes medications
b. Dipeptidyl peptidase-4 (DPP-4) inhibitors
c. Glucagon-like peptide-1 receptor agonists (GLP-1 receptor agonists)
d. Sodium-glucose transporter (SGLT) 2 inhibitors
---
Diabetes is a complicated disease that requires accurate dosing and administration of medication. This condition happens when your body cannot make or use insulin properly. Those with type 1 or type 2 diabetes need insulin therapy to keep their blood sugar levels under control. Your doctor will prescribe different drugs depending on what type of diabetes you have. Read below to learn more about the various medications used to treat diabetes.
Type 1 diabetes medications
Insulin for type 1 diabetes is the most common form of treatment. Type 1 diabetes is an endocrine disease that affects the body's ability to make its own insulin. Insulin treatments come in many different forms and the type of insulin you need depends on the severity of your insulin depletion. [1]
a. Insulin
The different forms of insulin include:
Short-acting insulin: This type takes effect within 30 minutes to an hour. It is usually injected 30 minutes before you eat a meal.
Rapid-acting insulin: This type takes effect in 15 minutes and is taken directly before a meal. This type releases insulin as you eat.
Intermediate-acting insulin: This type lasts for 10-16 hours and is taken twice a day. It imitates basal secretion, which is the small amount of insulin that is always present in your blood.
Combination insulin: This type combines rapid-acting and intermediate-acting insulin and assures you have the right amount of insulin in your bloodstream to keep the body balanced.
Long-acting insulin: This type also mimics the basal secretion and lasts for 20-24 hours. This type is usually taken once a day.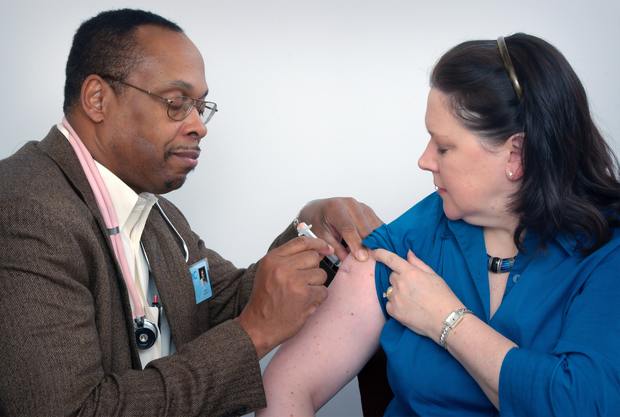 If your doctor recommends insulin injections, the four best areas to inject your insulin include the:
Abdomen

Back of arm

Thighs

H

ips/buttocks
Your diabetes team will help walk you through the methods of insulin injection. Another option is the insulin pump. This battery-driven device provides your body insulin constantly, like a normally functioning pancreas is supposed to. This pump can be worn on your belt loop and is attached to the body via a small tube or needle that sends insulin under the skin. [2]
b. Amylinomimetic drugs
A common amylinomimetic drug is Pramlintide, which is an injectable drug used before meals. This drug works by resembling the hormone amylin, which is produced by the pancreas and is released into the blood after meals. Amylin slows the rate of glucose absorption in the intestine and reduces the production of glucose in the liver. Amylin also reduces appetite. [3]
Type 2 diabetes medications
Type 2 diabetes occurs when your body makes insulin, but no longer uses it well. This creates abnormal blood sugar levels. Treatments for type 2 aim to get rid of extra sugar in your blood. Most of the drugs for type 2 diabetes are oral medications, but insulin may be necessary in some cases. Your doctor will advise you on the best form of treatment for your condition.
a.
Biguanides
Biguanides decrease how much sugar your liver makes. This drug also works by improving the body's sensitivity to insulin and reduces the amount of sugar absorbed in the intestine. Metformin is the most common form of biguanides and is often one of the first medications prescribed for type 2 diabetes. Biguanides work by converting fats and amino-acids into glucose. These drugs also activate an enzyme that helps cells respond to insulin in the blood. [4]
b.
Dipeptidyl peptidase-4 (DPP-4) inhibitors
These inhibitors help lower high blood glucose levels and are common in type 2 diabetes treatment. These drugs work by reducing blood sugar without causing hypoglycemia (low blood sugar). DPP-4 inhibitors help the pancreas make more insulin. Some examples of common DPP-4 inhibitors include Januvia (Sitagliptin) and Janumet (Sitagliptin-metformin). Janumet is a DPP-4 inhibitor combined with a biguanide, which is a successful treatment option for some diabetes cases.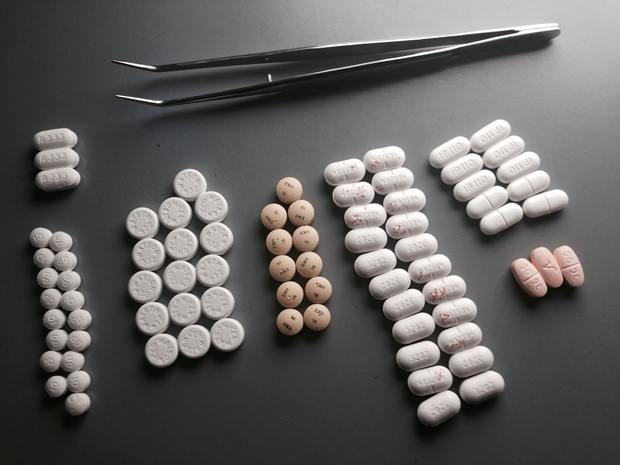 c.
Glucagon-like peptide-1 receptor agonists (GLP-1 receptor agonists)
These drugs are meant to mimic a natural hormone in the body called incretin. Incretins help control how the pancreas functions. GLP-1 is one type of incretin and causes insulin production in the pancreas after you eat and helps keep your glucose levels normal. Some benefits of this drug include:
Slows the emptying of the stomach's contents, which lowers blood glucose levels after a meal

Helps you feel full after a meal, causing you to eat less

Increases insulin made by the pancreas

Decreases glucagon (a hormone that releases glucose in the liver) [5]
d. Sodium-glucose transporter (SGLT) 2 inhibitors
SGLT 2 inhibitors stop the kidneys from holding on to glucose. These drugs inhibit proteins in the renal tubules of the kidneys. These proteins reabsorb glucose back into the blood, which results in glucose being excreted through the urine. These inhibitors also lower hemoglobin levels, which is good for those patients who need to lose weight or lower their blood pressure. [6]
The American Diabetes Association also recommends SGLT 2 inhibitors to treat secondary problems of diabetes including heart failure, cardiovascular disease, and chronic kidney disease. Some common forms of this drug include Farxiga (Dapagliflozin) and Invokana (canagliflozin).
e.
Sulfonylureas
Sulfonylureas are the oldest type of diabetes medication and are still frequently used today. These drugs lower blood glucose levels through the stimulation of insulin from the Beta cells of the pancreas. These Beta cells must be in proper working order, therefore sulfonylureas do not work on people with type 1 diabetes. Some common forms of this drug include Amaryl (glimepiride) and Glipizide. [1]
f.
Thiazolidinediones
Thiazolidinediones, also known as glitazones, are a type of oral medication used to treat type 2 diabetes. TZDs work by activating a number of genes in the body that play a major role in the metabolization of glucose and fat storage. Through these processes, TZDs boost insulin sensitivity and preserve the cells that help produce insulin. These drugs do come with a risk of weight gain and heart disease. It is important to closely monitor the condition of your heart with your healthcare team while taking this drug. Some common forms of this drug include Avandia (rosiglitazone) and Actos (pioglitazone).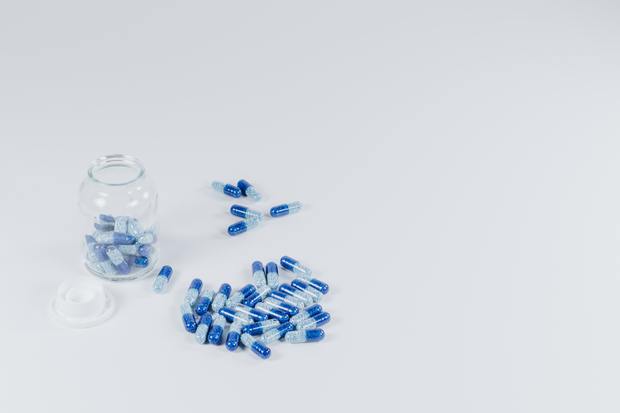 The content in this article is intended for informational purposes only. This website does not provide medical advice. In all circumstances, you should always seek the advice of your physician and/or other qualified health professionals(s) for drug, medical condition, or treatment advice. The content provided on this website is not a substitute for professional medical advice, diagnosis or treatment.