Table of Contents
---
III. How is Arthritis Treated?
c. Nonsteroidal Anti-Inflammatory Drugs
e. Disease-Modifying Antirheumatic Drugs and Biologics
---
What is Arthritis?
Arthritis is the number one cause of disability in America, affecting over 54 million people. [1] Almost one-quarter of American adults have arthritis, but symptoms can be treated with medications like Prednisone. [2] Despite being so common, many people do not understand what it is. Arthritis is not a single condition but an umbrella term for over 100 types of joint disease or joint pain. [3]
Arthritis is more common in older adults but can affect people of any age. Arthritis is also more common in women and people that are overweight. [3] Those with chronic diseases including heart disease or diabetes are also more likely to develop arthritis. [2]
There are many common symptoms of arthritis that link the conditions together. Common symptoms of arthritis include:
Joint pain

Joint stiffness

Reduced joint mobility
The same types of arthritis can vary greatly in symptom severity. Some patients may have mild symptoms, while other patients may have crippling pain and limited movement. Equally, the frequency of symptoms can also differ. Arthritis symptoms can range from sporadic to constant pain.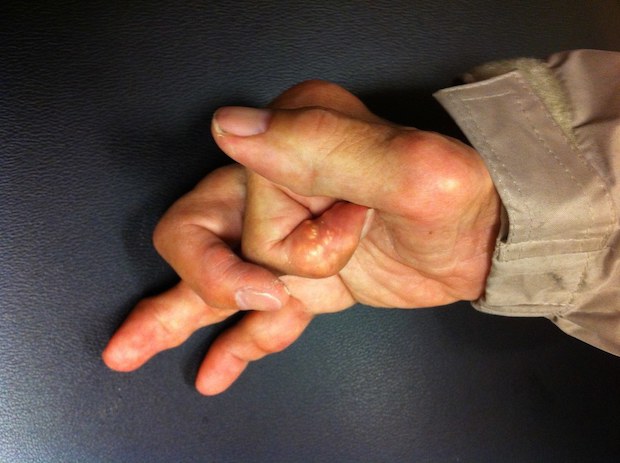 Types of Arthritis
There are over 100 types of arthritis and these can be placed into four categories: inflammatory, degenerative, infectious, and metabolic arthritis. The most common conditions include osteoarthritis, rheumatoid arthritis, lupus, and gout. [2]
a. Inflammatory Arthritis
Inflammatory arthritis includes rheumatoid arthritis, psoriatic arthritis, polymyalgia rheumatica, and lupus, amongst others. Your body generates inflammation to protect itself from foreign substances such as infections. However, when the body's immune system doesn't function correctly, it can cause autoimmune diseases. Autoimmune diseases are a result of the body's immune system mistakenly attacking healthy cells. When this occurs in the joints, inflammatory arthritis such as rheumatoid arthritis can occur. Inflammatory arthritis usually affects multiple joints at the same time. [2]
b. Degenerative Arthritis
Degenerative arthritis is a chronic disorder that damages cartilage and tissues around a joint. It is also known as 'wear and tear arthritis' because it is often a slow breakdown of joint cartilage. The most common form of arthritis is the degenerative condition osteoarthritis. [4] Degenerative arthritis can affect any joint but is most common in larger weight-bearing joints such as the hips, knees, and feet. [5]
c. Infectious Arthritis
Infectious arthritis typically only affects one joint and triggered by a fungus, bacteria, or a virus. Germs may spread to the joint from another area of the body or may enter the joint directly through an open wound, injection, or during surgery. [1]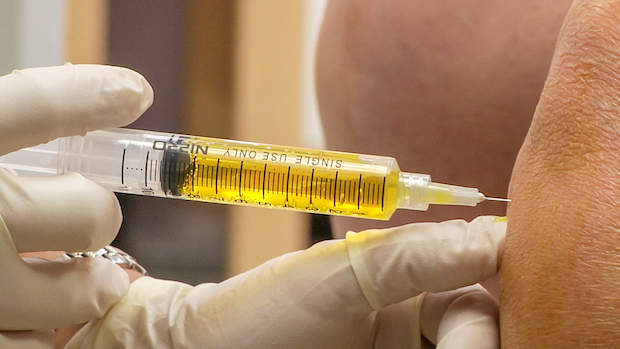 d. Metabolic Arthritis
Metabolic arthritis is the result of high levels of uric acid. The most common form of metabolic arthritis is gout. Gout primarily affects the big toe but can affect any joint. When uric acid builds up, it can form urate crystals, which cause pain and limits joint movement. Gout may result in recurring episodes of ongoing persistent pain. [6]
How Is Arthritis Treated?
a. Diagnosis
Arthritis is diagnosed using a range of tests. These can include x-rays, magnetic resonance imaging scans (MRI), computerized tomography (CT scans), and ultrasounds. These tests are used to see any potential problems with a specific joint. Doctors may perform laboratory tests on urine, blood, and joint fluid in order to diagnose the type of arthritis you may have. [7]
Once arthritis has been diagnosed, various medications may be prescribed depending on the type and severity of the condition. Common arthritis medications include corticosteroids, nonsteroidal anti-inflammatory drugs, painkillers, disease-modifying antirheumatic drugs, and biological response modifiers.
b. Corticosteroid Medications
Prednisone is a corticosteroid medication that can be used to treat a range of conditions Prednisone is typically given to treat inflammatory and autoimmune conditions.
Prednisone is often used to treat arthritis, particularly inflammatory and metabolic arthritis. Prednisone works to treat inflammation in two different ways. Firstly, it prevents your body from producing cytokine molecules. Additionally, prednisone also inhibits the enzyme cyclooxygenase-2. Both of these substances cause inflammation. Taking prednisone drastically reduces the levels of inflammation, relieving pain, and other arthritis symptoms. [8]
Prednisone is a very potent anti-inflammatory and usually works to relieve symptoms in less than four days, although it can start working within an hour. [9] Therefore, prednisone is often prescribed to treat severe flares of arthritis or at the start of treatment before other medications are used.
Other corticosteroids are available as local medications, such as creams, that can be applied directly to the affected joints.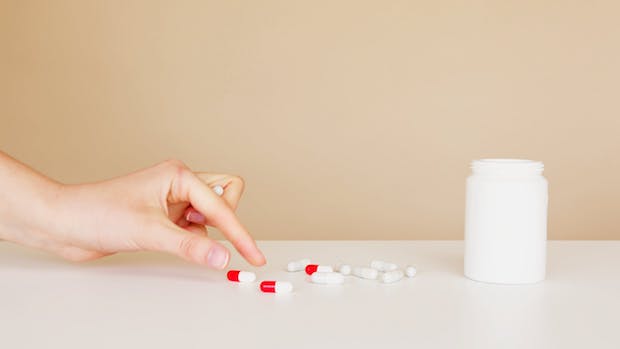 c. Nonsteroidal Anti-Inflammatory Drugs
In addition to corticosteroids, nonsteroidal anti-inflammatory drugs (NSAIDs) such as Celebrex may be prescribed to relieve inflammation. For milder symptoms, doctors may direct you to take over-the-counter (OTC) medications such as ibuprofen. NSAIDs are also available as creams or gels. [7]
d. Painkillers
For patients that suffer from severe pain, painkillers may be prescribed to help. These medications can relieve pain but do not treat the other symptoms of arthritis or prevent symptoms from recurring. Arthritis painkillers may be prescription or OTC.
e. Disease-Modifying Antirheumatic Drugs and Biologics
Disease-modifying antirheumatic drugs (DMARDs) such as Arava are commonly used to treat rheumatoid arthritis. These medications work by slowing down your immune system from attacking joints. Biologics are medications that are injected and block inflammation caused by immune cells. When DMARDs aren't sufficient to treat rheumatoid arthritis, biologics may also be used. [10]

The content in this article is intended for informational purposes only. This website does not provide medical advice. In all circumstances, you should always seek the advice of your physician and/or other qualified health professionals(s) for drug, medical condition, or treatment advice. The content provided on this website is not a substitute for professional medical advice, diagnosis or treatment.