Table of Contents
---
I. Are Bacterial Infections Dangerous?
II. How Amoxicillin Fights Bacteria
IV. Treating Impetigo with Retapamulin
V. Finding the Right Antibiotic for You
---
Are Bacterial Infections Dangerous?
There are many possible causes of an infection, including viruses, fungi, and parasites. However, bacterial infections are one of the most common forms because bacteria can be found in all types of environments. Bacteria are single-celled micro-organisms, which makes them incredibly diverse and adaptable. They thrive in water, air, soil, and our bodies. Some types of bacteria can survive radiation exposure and extreme temperatures. Luckily, not all bacteria are harmful to the human body.
Still, harmful strains of bacteria can contaminate our food and water supply, enter our bodies, and cause an infection. Common types of bacterial infections include strep throat, gonorrhea, and urinary tract infections (UTIs). Other well-known bacterial infections include:
Food poisoning and diarrhea

Chlamydia

Syphilis

Tuberculosis

Pneumonia

Bacterial meningitis

Lyme disease

Cholera

Tetanus
Each condition may differ in severity; treating bacterial infections with antibiotics can significantly reduce the risk of health complications. Antibiotics are medications used to kill or stop the growth of bacteria. Commonly prescribed antibiotics include amoxicillin, levofloxacin, and retapamulin. Read on to learn more about the benefits of antibiotics. [1]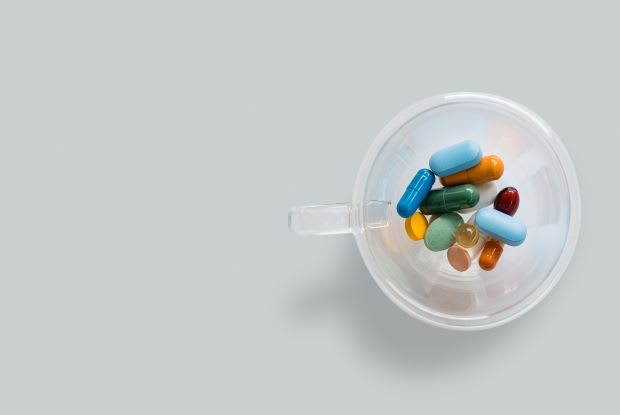 How Amoxicillin Fights Bacteria
Amoxil (amoxicillin) is a penicillin antibiotic that belongs to the drug class of aminopenicillins. Essentially, this just means that amoxicillin can be used to treat many different types of bacterial infections, including:
Tonsilitis

Bronchitis

Pneumonia

Ear infection

Nose infection

Sore throat

UTIs

Skin infection
In addition to these infections, amoxicillin can be used with another antibiotic called clarithromycin to treat stomach ulcers. Amoxicillin reduces harmful bacteria in the body by binding proteins and inhibiting critical processes in the bacterial cells. This process causes the bacterial cell walls to break down, thereby destroying the bacteria. [2]
This antibiotic begins to work immediately after you take it. Amoxicillin will reach maximum efficacy within roughly one hour. Within one to three days, patients will feel symptom relief and see significant improvements in symptoms. [3]
To get the most benefit from taking amoxicillin, it is important to follow your doctor's dosage directions carefully. You should complete the full length of treatment because stopping amoxicillin sooner than prescribed can cause the infection to return. If you miss a dose, do not worry. Skip the missed dose if it is almost time for the next dose. Do not take two doses at once to try to make up for the missed dose. [3]
What about Levofloxacin?
For more severe infections, your doctor may prescribe Levaquin (levofloxacin). This oral antibiotic is a fluoroquinolone antibiotic that belongs in the drug class called quinolones. Despite the risk of tendon problems, nerve damage, mood changes, and low blood sugar, levofloxacin is effective against pneumonia, as well as kidney, prostate, and skin infections. [4]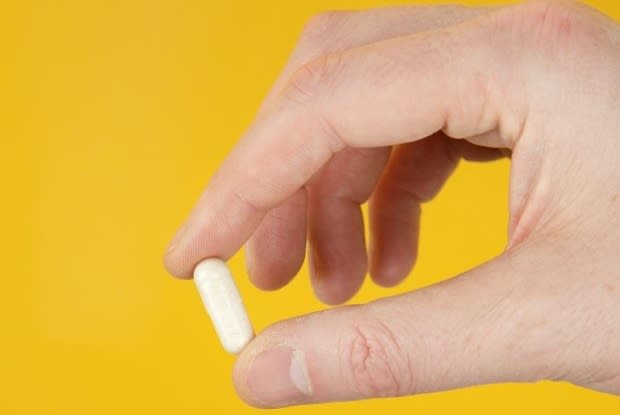 Levofloxacin may also be prescribed to treat sinus infections, UTIs, and bronchitis. However, due to the risks of taking this antibiotic, levofloxacin should not be used for these conditions if another treatment option is available. While levofloxacin can kill harmful bacteria outright, side effects of this drug may include:
Seizures

Tremors

Dizziness

Headaches

Blurred vision

Hallucinations

Thoughts about self-harm

Restlessness and anxiety

Memory problems

Depression

Abnormal behavior
In patients with myasthenia gravis, a nervous system disorder that causes muscle weakness, levofloxacin may worsen symptoms and cause severe breathing difficulties, even death. Before taking Levaquin, always discuss your medical history, concerns, and ask your doctor if this medication is right for you. [4]
Treating Impetigo with Retapamulin
For bacterial skin infections like impetigo, your doctor may prescribe retapamulin cream. This medication is a topical antibiotic suitable for use by adults and children older than nine months. Impetigo is characterized by symptoms of itchy sores, clear fluid, pus, and redness. [5] It is most often caused by the staphylococcus aureus and streptococcus pyogenes bacteria.
Studies show an 86 percent success rate of using retapamulin to treat impetigo. This topical treatment is well tolerated and less than two percent of patients experience side effects like headache, diarrhea, nausea, or nasopharyngitis (nasal infection). [6]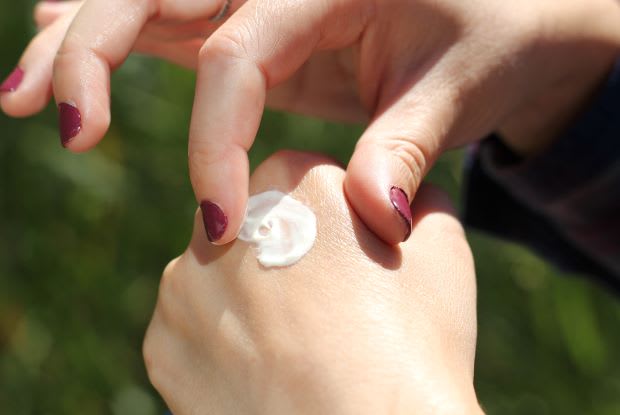 Generally, retapamulin is taken twice a day for five days. This is advantageous compared to other antibiotics in its class, which often require longer treatment periods. To maximize the efficacy of this drug, do not leave it on the infected site for longer than prescribed to avoid a second infection. Retapamulin is used on the skin only and should not be taken by mouth. Talk to your physician for more information about retapamulin today. [7]
Finding the Right Antibiotic for You
The bottom line is that there is no single antibiotic that works best for bacterial infections. Different conditions will require different antibiotics, so you should ask your doctor about the right medication for you. Additionally, all antibiotics should not be used longer than prescribed to avoid bacterial resistance. Once the harmful bacteria in your system develop the ability to overcome the antibiotics designed to kill them, they will continue to grow and become more difficult to treat. [8]
When you and your doctor have found the right antibiotic for your bacterial infection, visit Canada Drug Warehouse to fill your prescription. By ordering online at Canada Drug Warehouse, you can find the lowest prices on the market. Visit our drug page to find amoxicillin, levofloxacin, and retapamulin today.
The content in this article is intended for informational purposes only. This website does not provide medical advice. In all circumstances, you should always seek the advice of your physician and/or other qualified health professionals(s) for drug, medical condition, or treatment advice. The content provided on this website is not a substitute for professional medical advice, diagnosis, or treatment.